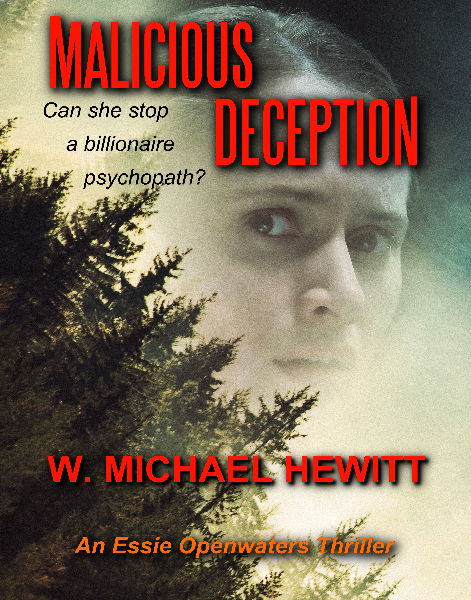 Malicious Deception
Share
Book Purchase Link
Character & Plot
Plot
Lots of twists and turns
Book Description
Wanting only to be a respected scientist and forget the hatred, bigotry, and poverty that characterized her youth, Dr. Essie Openwaters finds herself targeted by a psychopathic killer as she struggles to protect the Pacific Northwest from a devastating explosion while fighting inner demons that threaten her career. Malicious Deception is the first in a series of Essie Openwaters mystery thrillers.

Quick Links
Want more news about books ?
Sign up for our newsletter.

Books Kibo is a book recommendation website. This site recommends books based on readers' mood and emotions. Also by character and plot. If you want a site that lists the best parts of books, you most likely would appreciate book recommendation sites. You can find your next read through our AI powered book recommendation website. Books Kibo is more than a book suggestion site, it's an identity. that has its own major book awards that are decided by readers. Authors can register and add their books to promote worldwide by selecting the character and plot of their book. www.bookskibo(dot)com