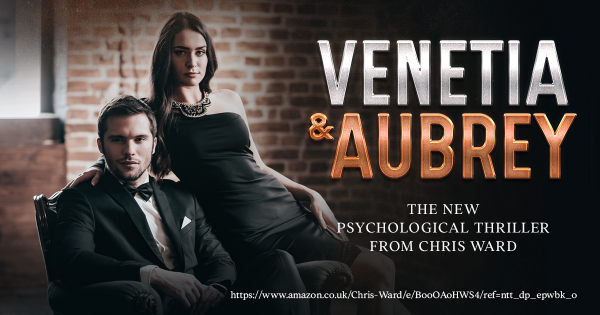 Venetia and Aubrey
Share
Book Purchase Link
Mood & Emotion
No sexual content Explicit sexual content
Character & Plot
Plot
Lots of twists and turns
Book Description
A compelling story of the relationship between the beautiful Venetia Mellon and her handsome, devoted lover Aubrey Beckett; a relationship that began with the heinous crime of multiple murder. The indomitable spirit of Venetia combined with Aubrey's doggedness for survival makes this novel epic in scope and a joy to read. The duo's addiction to manipulation, intrigue, sex, and violence spirals out of control. An addiction which takes them to the edge of insanity, dragging other individuals in their wake as they plunge into a maelstrom of abnormal relationships. This is a page-turning, gripping book you will not be able to put down for a second. A must read for lovers of dark psychological thriller romances.
Quick Links
Want more news about books ?
Sign up for our newsletter.

Books Kibo is a book recommendation website. This site recommends books based on readers' mood and emotions. Also by character and plot. If you want a site that lists the best parts of books, you most likely would appreciate book recommendation sites. You can find your next read through our AI powered book recommendation website. Books Kibo is more than a book suggestion site, it's an identity. that has its own major book awards that are decided by readers. Authors can register and add their books to promote worldwide by selecting the character and plot of their book. www.bookskibo(dot)com