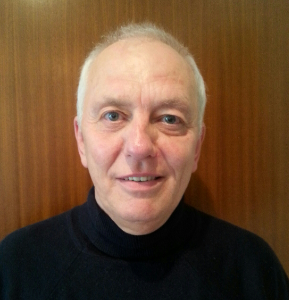 Chris Ward
Description
Chris Ward was born in West Bromwich in the black country which resulted in him following in his fathers footsteps and becoming a lifelong West Bromwich Albion supporter. He moved south from Wednesbury at an early age and lived his childhood in Purley Surrey and at Boarding School in Ashtead Surrey. He left school not knowing what he wanted to do and ended up at college for two years learning how to cook. He then worked at the BBC for 3 years cooking for the stars. In 1979 Chris spent a year working for an American company on an Iranian missile base in the Persian gulf. He returned to the UK and opened a sandwich bar and outside catering business. He then managed Franchise businesses for two years, and squeezed in living in Spain for a year. He then spent twenty five years in sales and marketing, the last fifteen as a Commercial Director in the chilled Food sector. He then started his own food marketing company. Chris still works as a marketing consultant which fits in well with his writing. Chris has published thirteen books the first being a memoir of his boarding school days. That was followed by five books in the Bermondsey crime thriller series, Bermondsey Trifle, Bermondsey Prosecco, Bermondsey The Final Act, Return to Bermondsey and Bermondsey Pie and Mash. Trifle was published in June 2014 and the first three books in the series were in the Amazon top fifty best sellers chart for months. Book sales since 2014 are over fifty thousand a remarkable achievement in self publishing. Chris then did a three book crime thriller spin off with Serial Killer, Driven to Kill and Blue Cover Up. An MI5 Terrorist Title "The Hunt" followed. He then wrote one of his favourite Titles "Two Roads to Freedom" an Historical Fiction drama based in Poland as the Nazis invaded in 1939. The last book was OMG Joe Warren an exciting Sci-Fi Fantasy adventure! Chris has just published his latest Title which is an adult dark psychological love story thriller. Interests include cooking, eating, wine, sport, reading and of course writing. Chris is married and lives in Epsom and has loads of kids !
Quick Links
Want more news about books ?
Sign up for our newsletter.

Books Kibo is a book recommendation website. This site recommends books based on readers' mood and emotions. Also by character and plot. If you want a site that lists the best parts of books, you most likely would appreciate book recommendation sites. You can find your next read through our AI powered book recommendation website. Books Kibo is more than a book suggestion site, it's an identity. that has its own major book awards that are decided by readers. Authors can register and add their books to promote worldwide by selecting the character and plot of their book. www.bookskibo(dot)com