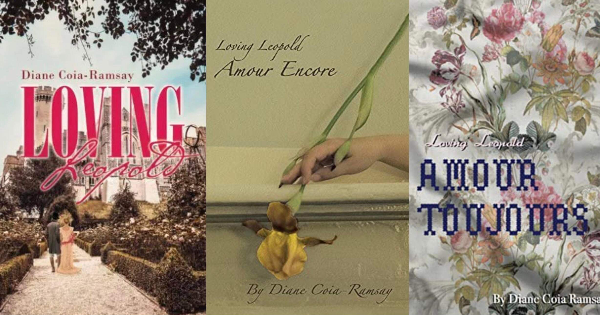 Mood & Emotion
No sexual content Explicit sexual content
Character & Plot
Plot
Lots of twists and turns
Book Description
Loving Leopold is a trilogy although each book stands on its own. Amalie Bouchard is a beautiful 19 year old French Parisienne heiress, who must move to London and the home of her eccentric aunt and uncle upon the sudden death of her parents. The books begin in 1897 with Amalie planning to return to Paris as soon as she has access to her fortune. However these plans abruptly change upon her meeting the handsome, wealthy and notoriously moody and ill tempered Leopold Blakeley, whose wealth makes him much sought after by society matrons, anxiously seeking rich husbands for their daughters. Sparks fly between Amalie and Leopold, who are instantly attracted to one another, without choosing to admit it. Leopold's sister, Blanche, is determined to keep the couple apart, while her American partner, Cordelia, prefers to promote the match. The books progress through to 1904 bringing in in rivals and past love interests—and even blackmail as Leopold's past comes back to haunt him. All these amusing characters are kept in line by Amalie's ever dependable maid, Bridgette, who rules the household as well as her mistress, Amalie, whose schemes and revelations add to the exciting and tumultuous relationship of this wealthy and unconventional Edwardian couple and their equally eccentric respective families.
Quick Links
Want more news about books ?
Sign up for our newsletter.

Books Kibo is a book recommendation website. This site recommends books based on readers' mood and emotions. Also by character and plot. If you want a site that lists the best parts of books, you most likely would appreciate book recommendation sites. You can find your next read through our AI powered book recommendation website. Books Kibo is more than a book suggestion site, it's an identity. that has its own major book awards that are decided by readers. Authors can register and add their books to promote worldwide by selecting the character and plot of their book. www.bookskibo(dot)com