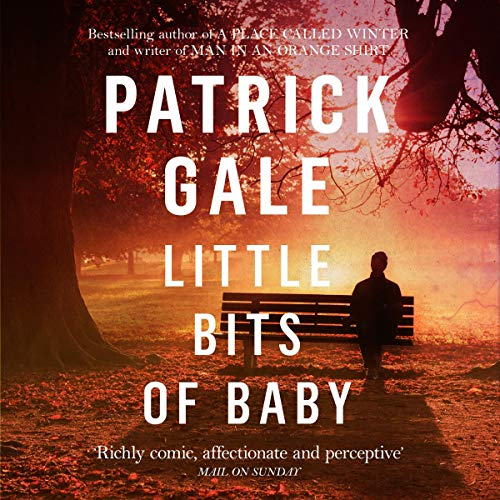 Narrated By : Patrick Gale
Audio Length : 8 hrs - 48 mins
Little Bits of Baby
Share
Book Purchase Link
Mood & Emotion
No sexual content Explicit sexual content
Character & Plot
Plot
Lots of twists and turns
Book Description
Patrick Gale's Little Bits of Baby is a charming, witty novel of love, possibility and life in crisis.
Eight years ago, Robin fled from his family, friends, and entire life to suffer a complete breakdown in an island monastery. Now he's reconnecting with those he left behind: his mother and father, with their own small secrets, and Jake and Candida, both of whom were impossibly close to Robin when he disappeared. But while the people he abandoned have missed him, Robin finds that everything has changed. He alone can decide what he will do in this new world of resentment, possibility and triumphant love.
Quick Links
Want more news about books ?
Sign up for our newsletter.

Books Kibo is a book recommendation website. This site recommends books based on readers' mood and emotions. Also by character and plot. If you want a site that lists the best parts of books, you most likely would appreciate book recommendation sites. You can find your next read through our AI powered book recommendation website. Books Kibo is more than a book suggestion site, it's an identity. that has its own major book awards that are decided by readers. Authors can register and add their books to promote worldwide by selecting the character and plot of their book. www.bookskibo(dot)com