/
THE MYSTERY OF FLIGHT 2222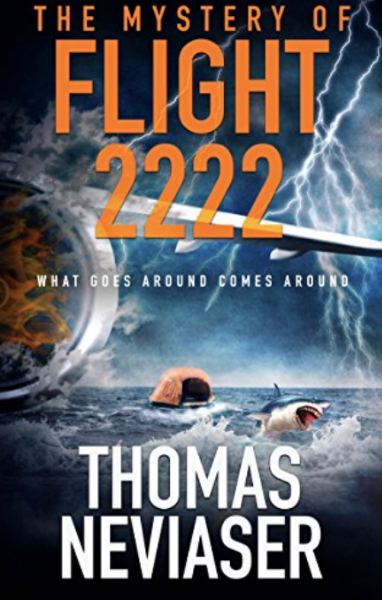 THE MYSTERY OF FLIGHT 2222
Share
Book Purchase Link
Character & Plot
Plot
Lots of twists and turns
Book Description
Two strangers meet while seated together on a long-distance air flight. The more seasoned of the two creates a game to pass the time. They choose seven passengers and proceed to guess their names, ages, occupations, marital statuses, and personalities. Later, they are informed of severe mechanical problems disabling the plane, leading to a crash into the sea. They survive along with only seven other passengers, incredibly the seven people from their game. The subsequent prolonged and horrifying adventure in a raft presents many obstacles to their survival including sharks, severe weather, death, hunger, thirst, declining physical and mental health, paranoia, and pirates of the high seas. Their long-awaited rescue from the ravages of the sea is just the beginning of their trip to Hell and back.
Quick Links
Want more news about books ?
Sign up for our newsletter.

Books Kibo is a book recommendation website. This site recommends books based on readers' mood and emotions. Also by character and plot. If you want a site that lists the best parts of books, you most likely would appreciate book recommendation sites. You can find your next read through our AI powered book recommendation website. Books Kibo is more than a book suggestion site, it's an identity. that has its own major book awards that are decided by readers. Authors can register and add their books to promote worldwide by selecting the character and plot of their book. www.bookskibo(dot)com