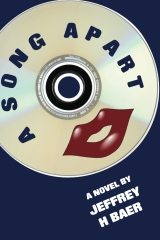 Mood & Emotion
Larger than life Down to earth
No sexual content Explicit sexual content
Character & Plot
Book Description
Rising pop singer Shannon Kistler never expected to see college student Kevin Derow on a Manhattan street wearing her concert shirt. But she offers gratitude in her own way, leaving her biggest fan in shock. When the two teenagers meet again six days later, Shannon slips Kevin her phone number, and the unlikely romance begins.

Soon they find they have several things in common: lonely childhoods, a passion for music, and making unpopular choices about their own lives. The public cannot take Shannon seriously as a teenaged recording artist, but she risks her sudden success by making some public mistakes after breaking into a soulless music industry with unusual ease. Meanwhile Kevin loses the respect of family, friends and coworkers over the girl he idolizes-and unwittingly blows the lid off a payola scheme devised by Shannon's record label, threatening her career and possibly his own freedom.

Quick Links
Want more news about books ?
Sign up for our newsletter.

Books Kibo is a book recommendation website. This site recommends books based on readers' mood and emotions. Also by character and plot. If you want a site that lists the best parts of books, you most likely would appreciate book recommendation sites. You can find your next read through our AI powered book recommendation website. Books Kibo is more than a book suggestion site, it's an identity. that has its own major book awards that are decided by readers. Authors can register and add their books to promote worldwide by selecting the character and plot of their book. www.bookskibo(dot)com