/
Mounia Lakehal Meribout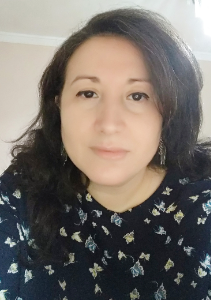 Mounia Lakehal Meribout
Description
My name is Mounia Lakehal Meribout and I am a Neurologist working at Teaching Hospital (as a Physician and a Teacher) in Algeria.
I've been published multiple times in the medical field
I'm also a published writer in the English language, a few American magazines published or are about to post some of my short stories.
Publishing History:
"The Wish"
https://www.amazon.com/dp/1948396106
"Dark Magic Papyrus"
My first Novel "Dark Magic Papyrus" was published by 'Private Dragon Publishing' in 2021. Then I got back the rights on the book then I self-published it.
« MMeribout »
https://twitter.com/kandishapress/status/1337084835869958147?s=20
"The Whispering well."
https://departuremirror.moksha.io/submission/status?id=840&uid=5ff21a5770ae6
" Infinite repetition" in SHEER Anthology :
https://www.amazon.fr/SHEER-Dark-Fantasy-Anthology-English-ebook/dp/B09KNMV674/ref=mp_s_a_1_30?crid=1APNEIQ1QQ2FN&keywords=Sheer+anthology&qid=1647667993&sprefix=sheer+anthology%2Caps%2C238&sr=8-30
Recently, "The Well Chore" was accepted by "Galaxy Edge" for publication:
https://arcmanorpublishers.moksha.io/submission/status?id=246&uid=61d49b756bab2
My Native languages are ARABIC and FRENCH, and I am fluent in English.
Quick Links
Want more news about books ?
Sign up for our newsletter.

Books Kibo is a book recommendation website. This site recommends books based on readers' mood and emotions. Also by character and plot. If you want a site that lists the best parts of books, you most likely would appreciate book recommendation sites. You can find your next read through our AI powered book recommendation website. Books Kibo is more than a book suggestion site, it's an identity. that has its own major book awards that are decided by readers. Authors can register and add their books to promote worldwide by selecting the character and plot of their book. www.bookskibo(dot)com