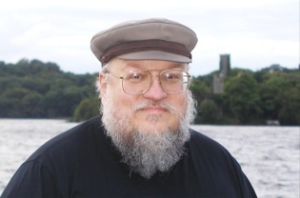 George R. R. Martin
Description
George R.R. Martin is the globally bestselling author of many fine novels, including A Game of Thrones, A Clash of Kings, A Storm of Swords, A Feast for Crows, and A Dance with Dragons, which together make up the series A Song of Ice and Fire, on which HBO based the world's most-watched television series, Game of Thrones. Other works set in or about Westeros include The World of Ice and Fire, and A Knight of the Seven Kingdoms. His science fiction novella Nightflyers has also been adapted as a television series; and he is the creator of the shared-world Wild Cards universe, working with the finest writers in the genre. He lives in Santa Fe, New Mexico.
Quick Links
Want more news about books ?
Sign up for our newsletter.

Books Kibo is a book recommendation website. This site recommends books based on readers' mood and emotions. Also by character and plot. If you want a site that lists the best parts of books, you most likely would appreciate book recommendation sites. You can find your next read through our AI powered book recommendation website. Books Kibo is more than a book suggestion site, it's an identity. that has its own major book awards that are decided by readers. Authors can register and add their books to promote worldwide by selecting the character and plot of their book. www.bookskibo(dot)com